WHY YOUR HOME NEEDS PREMIUM QUALITY SHUTTERS
Anthem Las Vegas plantation shutters have become popular choices for homeowners in the Anthem community.
When you're looking for beautiful window treatments to add value to your home turn to Best Buy Shutters. Since 1979, Best Buy Shutters has been here to help residents with all their window treatment needs.
With many years of shutter service under our belts, we know how to provide the ultimate selection of shutters, best blinds, and perfect shades. We have transformed over 25,000 homes and we won't be stopping there. Take it from the experts, you deserve the best of the best, so go with Best Buy Shutters.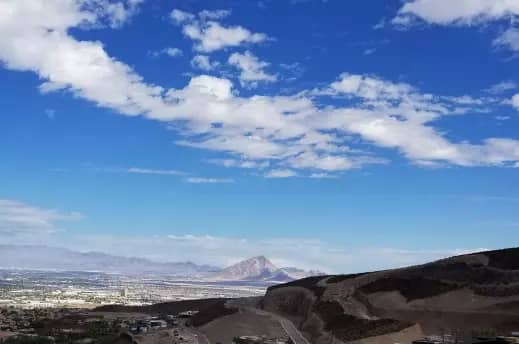 WHY YOUR HOME NEEDS BEST BUY PREMIUM QUALITY SHUTTERS
There's no doubt about how beautiful shutters are. They carry a Southern-style vibe that makes your house feel like home. As the Anthem community continues to grow, residents continue to turn to us for premium quality hardwood shutters. We are the only manufacturer of High-Tech PolyCel® Shutters, which are the most indestructible shutters in all of Las Vegas.
There are styles available for everyone looking to upgrade their window treatments. Keep it minimalistic or stay classic, you control the tone of your home even more when you add premium quality shutters. They can be customized to fit any window, so you keep consistent design throughout your home. From long and thin windows to full-length French doors, Best Buy Shutters gets you what you need.
When all your windows are covered with our High-Tech PolyCel® Shutters, your house value increases. Contrary to blinds and shades, shutters remain in the house after you move, making them permanent fixtures. Since they're essentially considered part of the home, they increase your home's assessed value. Most of the time those looking to buy a home look for one that has everything, including window features.
HOW CAN I CUSTOMIZE MY SHUTTERS?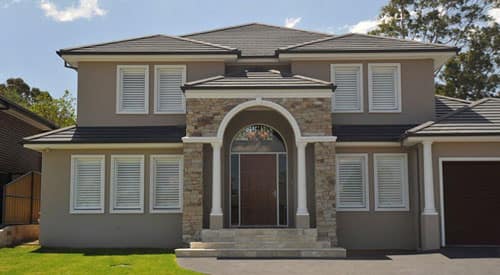 We understand that every home is unique and needs shutters that fit perfectly over every space. That's why we offer customization options to ensure function and style. With a few easy steps, we'll be able to customize your French doors, sliding doors, or specialty and arched windows in no time.
Customizing your shutters starts with an in-home design consultation. Our team of professionals will measure your windows and applicable areas to determine the perfect fit. Call (702) 710.3004 or fill out the form below to schedule your consultation. Did we mention it's free?
Once you've scheduled your in-home design consultation, our team of professionals will pay you a visit to measure your space and provide samples and information about shutters.
It's now time to choose the type of shutters you want in your home. If you ever need help deciding, our team of highly-skilled professionals will help you determine the best window treatments for your space.
Now that you've chosen your shutters, our team will install them at no charge. All you have to do is answer the door.
We're committed to customer satisfaction, so we offer more free services than any other window treatment business. We'll gladly relieve you from the stressful journey of finding and installing perfect shutters.
THE LARGEST SELECTION OF BLINDS FOR ANTHEM
In addition to our High-Tech PolyCel® Shutters, we also carry the largest selection of blinds and shades in the area. We know not everyone wants the same type of window treatment, that's why they rely on us to deliver top-quality blinds at affordable prices.
The main difference between shutters and blinds is the way they fit windows. Unlike shutters, after blinds are installed, they can be taken down and used somewhere else; they are not permanent fixtures. However, shutters and blinds are similar in the sense that they both have louvers, which are parallel horizontal slats used to regulate light and airflow.
Blinds have been around for centuries and they're still a popular choice today. Although many believe blinds are "old and outdated," blinds bring a clean modern feel that fits into any home design. We have the largest selection of blinds in Las Vegas, and you won't find anything old or outdated.
BEAT THE HEAT WITH SHADES
We have a huge, yet stylish, collection of shades. Shades are soft window treatments and there is no doubt that they bring a ton of style to any environment. Unlike shutters and blinds, shades vary with different fabrics, colors, and designs.
Roller shades are one of the best window treatments to consider. Roller shades disappear when released and rolled to the top, allowing the window to be fully exposed. When the shades are down, they fit beautifully as part of the interior design. Fabrics vary from sheer, to let more light flow through, to opaque, to get more privacy. The final choice is yours.
Mounting roller shades depend upon how you want the final look to feel. They can be mounted inside the frame, outside the frame, or on the ceiling. A ceiling mount can accentuate the height of the room and make the room appear taller. A window will stand out more when the mount is inside the frame with a clean look. When the mount is outside of the frame, you have the flexibility to change your window coverings later.
BEST BUY SHUTTERS HAS IT ALL
At Best Buy Shutters, we have the largest variety of shutters, blinds, and shades for all Anthem and the surrounding communities. Choose between our High-Tech PolyCel® Shutters, faux-wood blinds, sheer shades, and hundreds of other styles. Don't neglect your windows any longer, contact Best Buy Shutters today and we will help you get your windows styled.
Your free in-home design consultation is waiting for you. Fill out the form below today to get your windows styled. We'll contact you as soon as possible. Feel free to ask about any products, samples, or services.
Financing Available
18 Months To Pay With No Interest
Our financing makes it easy to have the window coverings you want now and you can pay over time. Your Best Buy Shutters Design Consultant will go over all options and help you through the entire process.
We serve the entire metropolitan area and beyond!