TOP QUALITY HENDERSON SHUTTERS
THE ONLY LOCAL SHUTTER MANUFACTURER
Window coverings are important! Everyone in Henderson goes to Best Buy Shutters for all their window treatment needs at great prices. Window treatments enhance and beautify windows. They set a new vibe throughout the room. Whether you're looking for shutters, blinds, or shades, Best Buy Shutters has it all.
Our Henderson shutters are made 100% locally here in the valley by people who understand the desert; locally made for you by people like you. We know the window treatments your place needs, even when you aren't sure and our 25,000 satisfied customers confirm that. We'll listen to your window dreams and make them happen.
HENDERSON'S TOP WINDOW TREATMENT CHOICE FOR INTERIOR SHUTTERS
Interior shutters look amazing in any and every room. Install them in your kitchen, bathroom, bedroom, or office and they create a sophisticated and modern style. Residents in Henderson love shutters for different reasons. If you are considering shutters, here's why they're a popular choice: 
Traditional, yet modern. Shutters have been around for centuries and evolved to keep up with times. They offer a traditional, yet modern vibe to a room and are aesthetically pleasing in many interior designs. 
Light control. With shutters, you control how much light gets in or how much light you want to keep out by flipping the louvers up or down. As you have full light control, you also have full control of your privacy. 
Solid. Shutters are very durable. They withstand the sun's hot and powerful UV rays without fading or showing signs of wear and tear. It will seem like you've had your shutters forever and you probably will because they are very long-lasting.
BEST BUY SHUTTERS UNIQUE PRODUCT
Another reason why residents in Henderson love Best Buy Shutters is because we are the only manufacturer of High-Tech PolyCel® Shutters. These advanced vinyl shutters and  hardwood shutters are the most solid, indestructible, and stunning available. The best part is they are made locally, so you know they are built to last. 
Our PolyCel® Shutters protect you from the sun's damaging UV rays as they block out more than 99% of it. It's the tightest closing shutters you will find, allowing you to get some extra sleep on the weekends. Built with thermal energy efficiency, the deadly summer heat is kept out with ease. 
High-Tech PolyCel® Shutters have a smooth finish and rarely need touch-ups. They are easy to clean and maintain and never show signs of discoloration. In the end, you're investing in a low maintenance, long-lasting, and simply beautiful window treatment.
Blinds are considered hard window treatments because they are made out of hard materials. Best Buy Shutters has the largest selection of blinds available in Henderson. Hard plastic  blinds, faux-wood blinds, and even a custom stain collection- you name it, we got it.
Blinds consist of slats that allow you to open them or close them depending on how much privacy and light you want to let in. Similar to shutters, blinds are fairly easy to clean and maintain by wiping them down with a damp cloth.
During the colder months, blinds keep the heat in and the cold out. Heat is usually lost through windows on cold nights, but with blinds, heat is trapped in when the slats are closed tightly and blinds are down. Depending on the blinds you choose, some reflect heat into the room.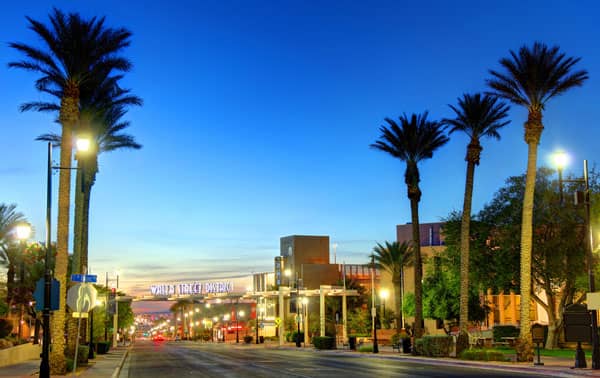 BEST BUY SHADES PROTECT YOU
Shades are one of the most common window treatments. They are seamlessly beautiful and come in all different colors, patterns, and fabrics. Unlike blinds, shades are a soft window treatment. Shopping for shades is made easy at Best Buy Shutters. With hundreds of different shade styles to choose from, our team of professional designers helps you find the perfect fit for your home in no time. 
Bring nature indoors with our woven wood shades. Woven wood shades are handcrafted from bamboo, grass, jute, rattan, and reed, and are woven together with strips of cotton twine. They are Eco-friendly and add a natural touch to your space. It is easy to relax with a new vibe in the room. 
Welcome simplicity with our pleated shades. Pleated shades resemble honeycombs and come in an array of colors. When these shades are raised, they are tightly packed for a maximum glimpse of the view.
HOW TO FIND THE PERFECT FIT
With all of these window treatments available, it's overwhelming to choose just one; that's why we're here for you! We provide you with window treatment expertise and our team of expert design consultants gladly help match your style.
Call (702) 710-3004 or fill out the form below to get started. As soon as you contact us, you'll get your free in-home design consultation.
Once your in-home design consultation is set up, one of our professionals takes measurements of the applicable areas.
Decide on what window treatment you want. To make it easier, snag some free samples.
When your mind is finally made up, our professionals come back for installation. The best part is that it's on the list of free services. Enjoy your shades, blinds, or shutters, and all the compliments you'll receive for years to come!
LET BEST BUY SHUTTERS SERVE ALL YOUR WINDOW TREATMENT NEEDS
From window coverings and free services to amazing customer support, Best Buy Shutters is the top place in Henderson for all window treatment needs. The entire process is simple and stress-free. Remember to put your windows first and upgrade your home's style with our shutters, blinds, or shades. A lot of options are available for you, so don't be afraid to ask for multiple samples.
Call (702) 710.3004 today to get started.
Financing Available
18 Months To Pay With No Interest
Our financing makes it easy to have the window coverings you want now and you can pay over time. Your Best Buy Shutters Design Consultant will go over all options and help you through the entire process.